ACHIEVED SECOND PRIZE AT G .D. GOENKA INT'L SCHOOL FOR DRAMA COMPETITION (PRIMARY SECTION)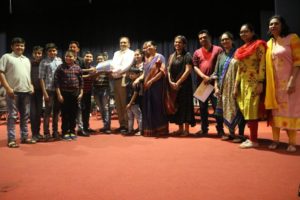 National Art Center and G. D. GOENKA Int'l School had organized the inter-school drama competition. In primary section, there were 12 schools. Our school has achieved the second prize.
18TH SWAMI VIVEKANAND BOOKFAIR JAN-2019 WINNERS
The students of our school had participated in various activities at 18th Swami Vivekanand Book Fair, courtesy by SMC. They had achieved the first prize in five competitions.
4TH RANK IN GROUP SINGING COMPETITION HELD AT JIVANBHARTI SCHOOL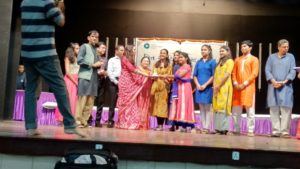 Our school got 4th rank in group singing competition organized by preet cheritable trust at jivanbharti school [21-07-2018]
BOARD TOPPERS 2017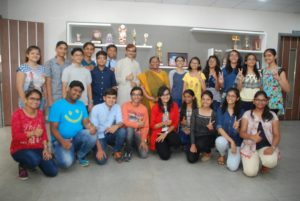 Dear all,
We are not perfect, but our efforts are on the path of betterment. We have been working for educational acheivement with values.
Your support and wishes feels us proud.
Regards to all lovely people.
PLASMA RESEARCH INSTITUTE COMPETITION…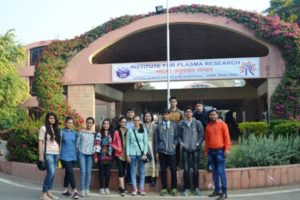 Plasma Research State Laval Competition school team… 11 Students went to Institute for plasma research for various activities. among this 9 student got prize, shield & certificate.
I.C.PRINCIPAL DR.VIJAYBHAI M PATEL GOT AVANTIKA AWARD…
Our Sec./High.Secondary I.C.Principal Dr.Vijaybhai M Patel got Avantika Award…
VARSA GEET
2ND PRICE IN RAING SONG COMPITATION
Our school has got 2nd price in raing song compitation organized by Shri hariram charitable trust on 10-8-13.
DRAWING COMPETITION
TRIVEDI NEEL JAYESHBHAI
The winners of the drawing competition organized by the office of DEO, Surat. Trivedi Neel Jayeshbhai First in school, School Sankul-1 at district level.